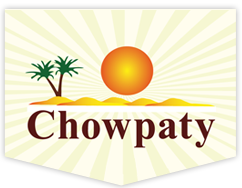 Pure Vegetarian Restaurant

For Takeaway &

Home Delivery

0722 999 995
Welcome to Chowpaty Pure Vegetarian Restaurant

CHOWPATY RESTAURANTS is one of the oldest INDIAN restaurants in business in Nairobi, having been incorporated in 1996. It is one of the most genuine and authentic, PURE VEGETARIANrestaurants. Not only is it vegetarian, but it also serves specialized vegetarian food for the VEGETARIANand JAIN community.

CHOWPATY RESTAURANTS started off with a modest set-up at Diamond Plaza, the heart of the Indian Community in Nairobi with a 60 seater restaurant and slowly expanded to Westlands, Shimmer Plaza with a 150 seater restaurant and then a pure vegetarian fast food outlet at Diamond Plaza and the latest 200 seater restaurant at Highridge Centre at Parklands Avenue.

CONCERN for ANIMALS - Vegans often oppose factory farming, and question the ethical acceptability of killing animals for food.

ENVIRONMENTAL ISSUES - These include the depletion of fisheries, and the destruction of range land by cattle.

HEALTH - Vegans tend to be leaner and less at risk of heart disease and certain cancers than omnivores.